Our 4-step No Stress Process
We Get It, Life Happens – whether you're facing foreclosure, inherited a home, overwhelmed with repairs, going through a divorce, or simply need to sell your house fast, we're here to help. Sometimes the traditional way of selling a property doesn't work for everyone's situation. That's where we come in.
Request An Offer
Call, text, or fill out the form below. We'll get to know each other, discuss your property, and give you the opportunity to ask any questions that you may have. At the end of our conversation, if it seems like a win-win for both parties, we'll schedule a time to view your property in person. We will never make you an offer over the phone or try to use any pushy sales tactics on you.
Get A Free Home Evaluation
It's our goal to give you the highest possible amount for your property. To do this, we need to see the house for ourselves. We'll come out, walk the property together, and analyze the details so we can make you an offer based on your homes full potential. We understand that most people are very busy during the day, that is why we will work with your schedule to be as flexible as possible. We can meet when it's convenient for you, including evenings and weekends.
Receive Your No Obligation Offer
Before we ever meet, we will run a comparative market analysis (CMA) to understand the value of your house based on other homes like yours in the same area. Being prepared ahead of time allows us to typically make you a fair cash offer on the spot once we walk the property and confirm its condition. We'll never pressure you into accepting or declining our offer when we present it to you. In fact, we encourage you to take some time to think it over and respond when you're ready.
Choose Your Closing Date and Get Paid
Dont stress, we'll take care of the rest! Once we have come to an agreement on the cash offer amount, we sign a legal contract and begin the closing process. We will open escrow with a reputable title company and get them the necessary documents to close the sale when it's convenient for you. During the time between signing the contract and closing on the sale, we will be around to help you with your transition and answer questions you may have (we won't leave you in the dark!). If you need assistance moving, we can help with that! You can also leave the clean-up to us.

It's That Easy To sell Your House!
From start to finish, it's our goal to make selling your home as simple and convenient as possible.
Revivalist Homes buys houses in and around Bowling Green (and other areas throughout Kentucky, too!). We're not listing your house, we're actually the ones buying your home. Because we pay cash and are buying your home directly from you, we're able to close quickly (or on your schedule).
When you work with us there are no fees and no commissions like there are when you list your house with a real estate agent. You never have to worry about any extra costs coming out of your pocket to sell your house fast , or going through the hassle of getting your house "market-ready" to sell. We want to buy your house as-is, meaning we'll never ask you to make repairs. Call us today at (270) 799-2409 or fill out the short form below.
Frequently Asked Questions
See below or give us a call at (270) 799-2409…
What does "as-is" mean?
We always buy as-is, meaning you don't have to worry about doing repairs, fixing your home up, or getting it ready for showings. We'll handle all repairs, inspections, and more after we purchase your home. We factor this into our offer, of course, but it saves you the money and the headache associated with getting your home ready to sell.
What does an "all-cash offer" mean?
"All-cash" means exactly that – all cash for your home! Because we are real estate investors who are purchasing your home directly, we don't rely on traditional financing like retail homebuyers. When you sell to us, there's no risk of the financing falling through, or the closing being delayed. Depending on your preference, there are a few ways that our sellers typically get paid. On the day of closing, the title company can either send a wire transfer to your desired bank account or issue a certified cashier's check.
How fast can I get my money?
After we have the information we need about your property, we can make you a no-obligation, fair all-cash offer in as little as 24 hours. Typical closing process takes around 2-4 weeks, depending on one's unique situation. Whether you decide to close immediately or move at a slower pace, we work on your schedule and close on a date of your choice. Compare that to the 45+ days it can take to close when listing your house the traditional way, and the benefits are obvious.
What if I don't need a fast closing?
At Revivalist Homes, we work on your time frame. If you don't need a fast closing due to the need to make arrangements, explore your future options, etc., we will schedule the closing on a day that works best for you. We'll even help you through every step of your moving process. Need to hire movers? we can help arrange that. Worried about unwanted things left behind? Dont, we'll take care of the clean up.
How do you determine an offer amount?
Our goal is to provide you with the fairest offer possible. Unlike other home buyers or the big tech giants, we're transparent with how we arrive at an offer amount and we are always happy to break down your offer in detail when presented to you. What we offer is based on what the value of the property may be worth after we make the necessary improvements and upgrades (if needed). Before we ever meet you at the property we will run a comparative market analysis (CMA) to understand the value of your house compared to home like yours in the same area. We know our market at a hyper local level and that really helps us have an advantage on how to make offers. As mentioned, we're entirely transparent with this offer process and happy to walk you through how it works. If our offer is not what you were hoping for, we do offer other creative financing strategies.
Is this Legitimate?
"We Buy Houses", you probably have seen that phrase thrown out a lot we Imagine. With all the other companies saying that same phrase, it can be hard to know who to trust.  Well, we cant speak for the other guys, but Bowling Green-based Revivalist Homes is a legitimate business that was founded in 2021 and has helped many people looking to sell their homes in the fastest, easiest, and most transparent way. We are registered with Kentucky Secretary of State, our local governments, and are a Better Business Bureau Accredited Business. When you work with us you are working with a real person from your own community. Learn more about our story HERE.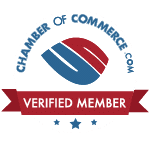 What do you have to lose? See what we can offer you for your house…